The "Modern Farmhouse" is something we've been talking a lot about lately, but it's not just us who have become hooked on the stark contrast and natural wood grains that have made the Modern Farmhouse so popular! Thanks to designers like Joanna Gaines and her HGTV show 'Fixer Upper,' the country has fallen in love with the look and feel the Modern Farmhouse gives.
We're here to help you design the home of your dreams! If your dream home includes crisp white walls and dark window frames, we can make that happen for you!
The Curbside Modern Farmhouse
Your home's appeal starts when you walk up to the door, and there are some classic stylistic choices you can make to give your home that appeal.
Dark, metal roofs are a staple of the typical Modern Farmhouse appearance. Metal roofs have been used throughout the US for more than 150 years, and with the re-popularization of metal roofs not just on barns but on residences as well, we don't see them going out of style anytime soon. We work with three different metal roofing companies (McElroy Metal, Central States Manufacturing, and Fabral). Each have a full spectrum of color and treatment options that we endorse.
Highlighting your roof with clean white siding and dark window frames draws the eyes to the windows and doors of your home. Our siding manufactures (ProVia, CertainTeed, ROYAL, and LP Building Products) have smooth, creamy white finishes if you're looking to put new siding on your home, and our paint suppliers have weather-approved options for painting your home if your exterior is still in excellent condition!
Making a Modern Farmhouse Feel Like Home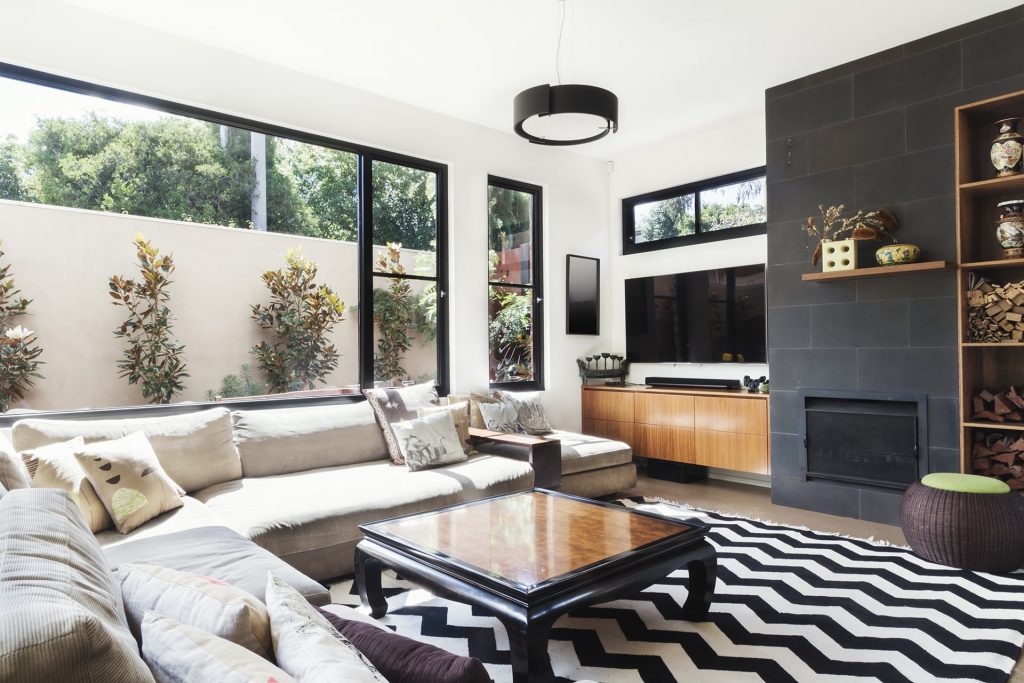 Speaking of paint colors there's a pretty specific color-code to the Modern Farmhouse. Sticking with whites and neutrals is your safest bet, but remember it's all about contrast!
White countertops contrasted with dark blue or black cabinets can make your ceilings appear taller and your space seem bigger. We work with regional countertop and cabinet suppliers, and that's how we like to keep it! We support local businesses because of the quality products they continuously deliver, and because these are people in our communities that we've been working with for generations.
Big Windows Doesn't Mean Lost Energy
One of the last signature looks to a farmhouse is the big, minimalistic black framed windows and doors. Black window frames have always been a staple of cabin retreats so we're happy people have opened their eyes to the possibilities outside of white! Thanks to suppliers like Marvin, Thermo-Tech, Masonite, and Tru-Tech, we can offer our customers a wide array of windows and doors that are energy efficient as well as beautiful!
If you've been thinking about updating your home and you'd love some advice on how to get the look just right, give us a call or stop by. We're local so we can serve our locals!