A home remodeling project this year could help you change how you currently feel about your "outdated" home. Whether you want to change the cabinetry in your kitchen, change your vanity in your bathroom, or create an outdoor living space, we have a few ideas for you that are the home remodeling trends for 2020.
Kitchen Remodeling
According to HOUZZ, 40% of homeowners are changing their kitchen cabinets to all-white. But, home designers are looking to add accents to break up the all-white monotony and that includes wood on drawers and shelving.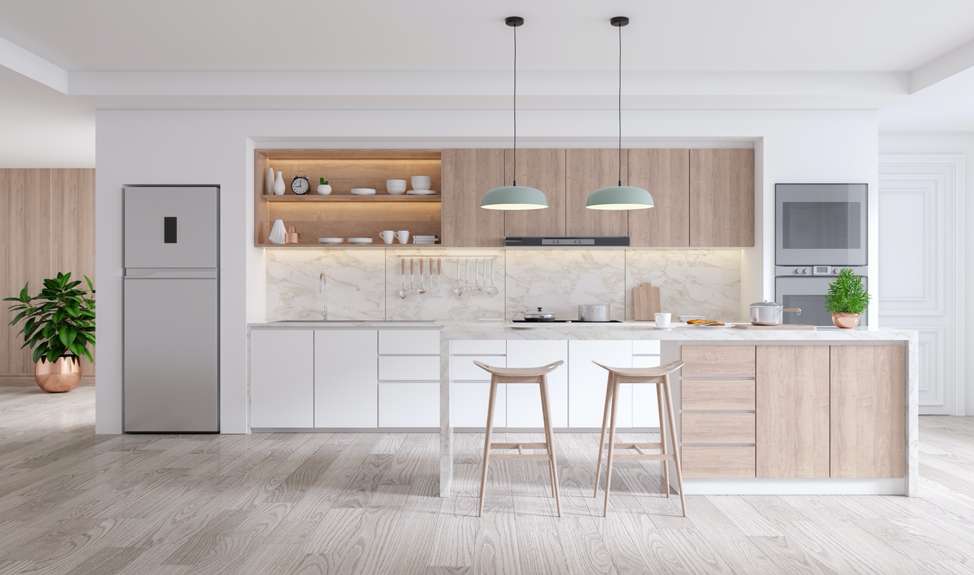 Because the all-white trend has been permeating for a few years now, some designers are looking at soft colors in the kitchen, blues and light grays. Nothing like a fresh coat of paint to change your kitchen's feel! We carry high quality Valspar paint and you can color test BEFORE buying by visiting their websites. Some interior designers are looking at colorfully painted cabinets as well, moving past the all-white of years past.
Bathroom Remodeling
We spend quite a bit of time in the bathroom and over the years, the trend to making that room as comfortable as possible has grown. Creating a "spa-like" feel for the bathroom has folks adding more seating there. No longer is the toilet the only seat in the house. Designers are adding built-in benches or movable stools.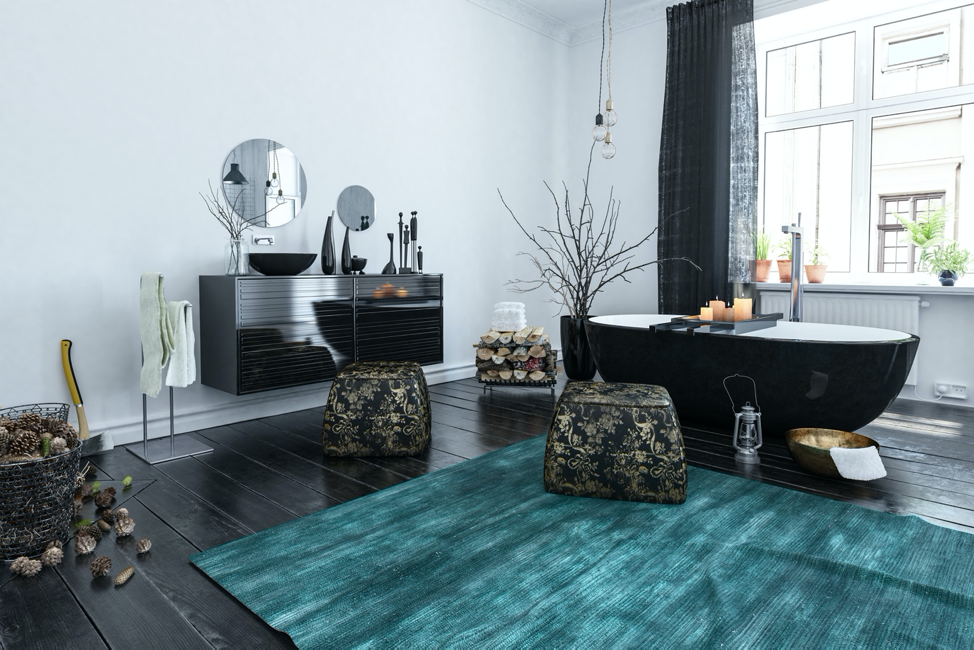 For visual impact, wrap the tub apron with tile or wood to add pizazz and consider painting the bathroom in bold colors…except red. Small spaces such as bathrooms shouldn't have too much red as it hurts the eyes. And to free-up floor space, you could add floating vanities.
Remodeling Your Outdoor Living Space
While backyard decks aren't new, expanding them to different levels and creating more space to add outdoor sofas, firepits and sitting spaces is new. Many new home builders or buyers are looking for larger outdoor gathering spaces, essentially creating an "outdoor living room."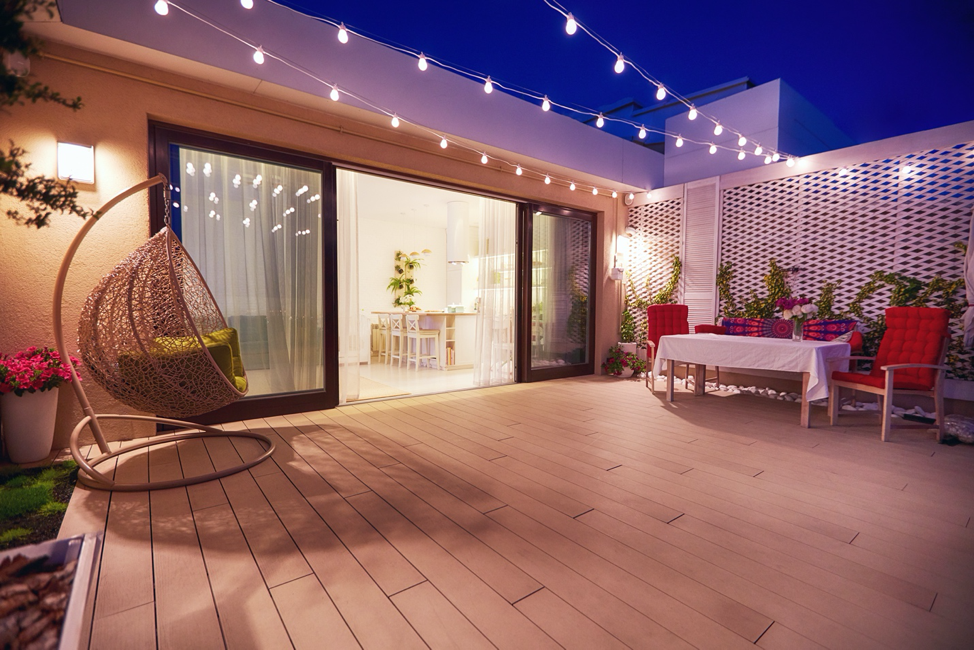 This trend works with just a concrete slab or a deck. In addition to adding sofas, lights will play an important role for creating a warm gathering space. You can do this easily with string lights, LED Candles or LED Lanterns. As always, a fantastic firepit will have plenty of folks around it later in the night on those cooler fall weekends.
Come into any of our three locations and we can help you with your 2020 home remodeling project!